If you're looking for quiet hostels in Cusco that are cheap enough for even the tightest backpacker budget, take a look at the following options.
The hostels featured below have dorms and private rooms from as little as S/ 25 to S/ 50 (US$8 to $16) a night. None of them are party hostels (if you want a party hostel in Cusco, try Wild Rover or Loki ), so you're more likely to meet chilled out travelers who want to chat and have a decent night's sleep rather than rowdy young drinkers.
I've stayed at all of the hostels below for at least one night, and can personally vouch for all of them. Some gave me free accommodation, but, as always, that didn't influence my final opinion (something I made clear to the owners beforehand).
Quiet Hostels in Cusco, Peru
Hospedaje Inti Quilla
A friend who lives in Cusco recommended Inti Quilla to me as one of the best cheap hostels in Cusco. And he wasn't wrong. Located up in the narrow streets of San Blas, this hostel is effortlessly cool without even trying. The rooms are set around a small courtyard with a Tolkienesque tree at its center, where chilled out backpackers swap stories and drink cheap booze. The rooms are simple but clean and quite spacious, with private rooms (with shared bathroom) for just S/ 30 and triples for S/ 80. On the downside, the Wi-Fi is sketchy and the rooms can get quite cold on a chilly Cusco night — but you'll have enough blankets to keep you warm in bed. Altogether, a charming spot in the hip San Blas district with backpacker-friendly prices. Atoqsaykuchi 281, San Blas.
Hostal Royal Frankenstein
With its Halloween-like decorations and all-round quirkiness, Hostal Royal Frankenstein might not be to everyone's taste. But for me, it's probably the best budget hostel in Cusco. Some of the private rooms are tiny, but at just S/ 25 (shared bathroom) they are a real bargain right in the historic center — and cheaper than many dorms in Cusco. And then there's Ludwig, the hostel's eccentric German owner. Some people might find his Bavarian tone a little blunt, but he looks after his guests and is always available for information. If you like cheap and quirky and aren't too bothered about flat screen TVs and hostel bars, then you may well love Hostal Frankenstein. San Juan de Dios 260. www.hostal-frankenstein.net
Pantástico
Another San Blas hostel, Pantástico (Pan…tástico) is the self-styled "best Bed and Bakery in Cusco." The name of the hostel derives from the onsite bakery, which provides guests with freshly baked bread every morning (the hostel owners also operate two Pantástico café-bakeries in Cusco). It's a warm and colorful place with a happy, friendly vibe. The rooms are small but perfectly comfortable, with four-bed dorms for S/ 35 per person and private rooms ranging from S/ 50 to S/ 120 (single or double, shared or private bathroom). Great for new arrivals in Cusco with a penchant for bread. Carmen Bajo 226, San Blas. www.pan-tastico.com
The Grasshopper Hostel
The Grasshopper is a relatively new addition to the Cusco hostel scene, having opened in the second half of 2015. But, despite a few teething problems, it looks set to have a bright future. The friendly owners have cultivated a positive atmosphere, with plenty of color, a few comfortable communal nooks and an inviting bar.
The location sets The Grasshopper apart from other hostels featured here. It's about 10 blocks west-southwest of the Plaza de Armas, tucked down a small alleyway off Calle Hospital. This part of Cusco isn't nearly as trendy or pretty as San Blas or the historic center, but it's far less touristy and close to San Pedro Market. The Grasshopper has 12-, eight- and four-bed dorms ranging from about S/ 25 to S/ 45 per person. Calle Hospital 842 (head a few steps down the alleyway and you'll see the sign)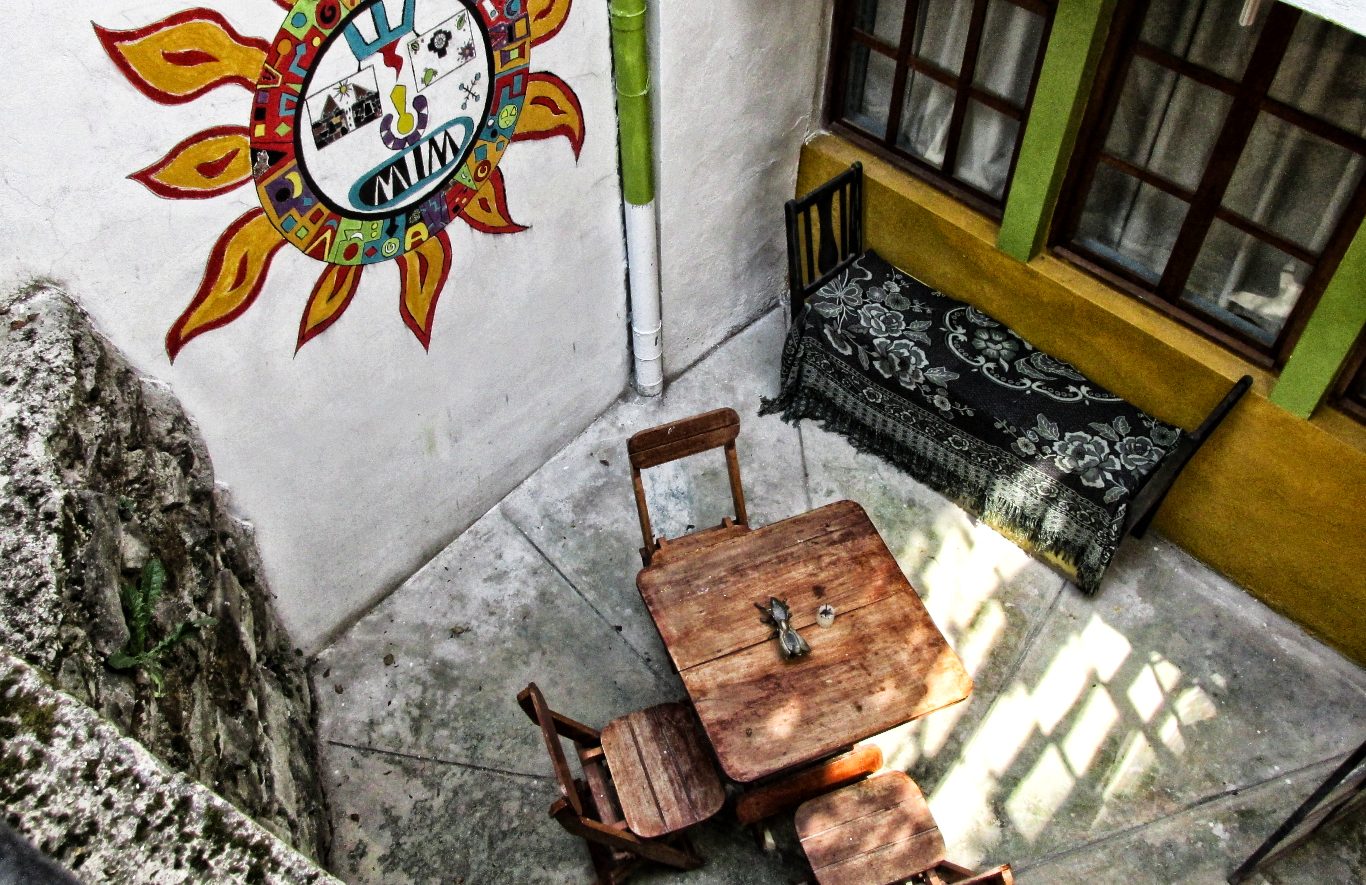 Sunset Hostel
Manu, the young and endlessly enthusiastic owner of Sunset Hostel, has done a great job with this hostel in San Blas. The multilevel building is full of communal areas, including a hip café area and a rooftop terrace with spectacular views across Cusco. The two-, four- and eight-bed rooms are reasonably priced at around S/ 30 to S/ 40 per person (less in the low season). There's a communal kitchen downstairs and everyone gets a locker for storing valuables. The shared bathrooms are tiny but the water is hot. The overall vibe is positive in a New Age kind of way. Altogether, it makes for a great base in San Blas. Tandapata 353-B, San Blas. sunsethousehostel.com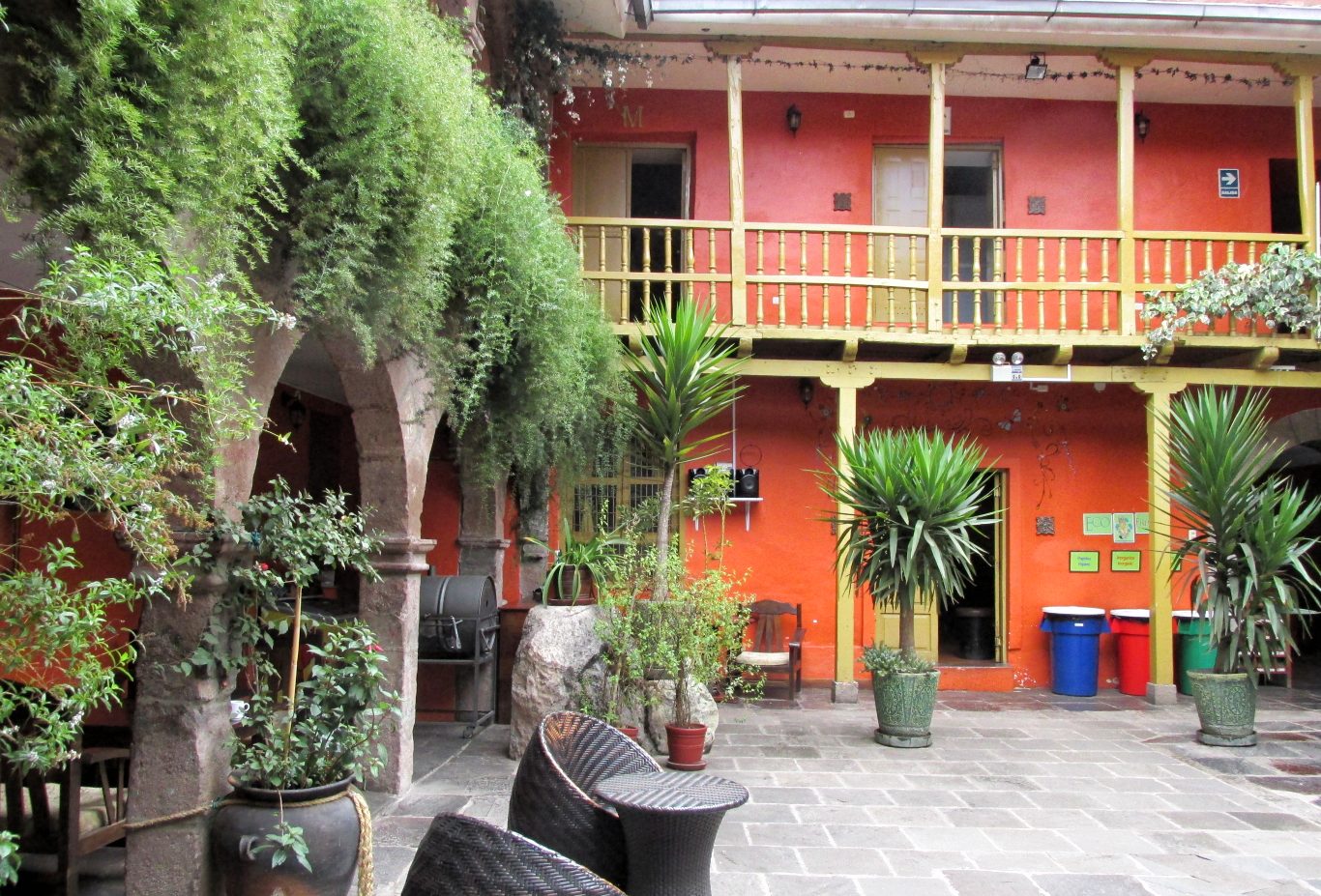 Ecopackers Cusco
Ecopackers is an extremely popular hostel in Cusco, and has ranked among the best hostels in Cusco on TripAdvisor for years. It's the most commercial, large scale, "typical" kind of international backpacker hostel on this list, with plenty of rooms of all shapes and sizes, a large staff and all the amenities backpackers now expect: table tennis, bar, foosball, computer access, sun loungers, nightly events, movie area etc. etc.
In other words, it's kind of on obvious choice for backpackers in Cusco, especially if you're traveling alone and want to meet people (without it being a noisy party hostel). The building was once a colonial mansion, too, so that gives the place plenty of charm to offset the cheese.
The cheapest bed at Ecopackers — in an 18-person dorm — will cost you S/ 36 ($11), or S/ 46 ($14) in high season (June and July). A bed in a four-person dorm at Ecopackers is about S/ 62 ($19). Even the largest dorms, therefore, are more expensive than a private room in some other hostels listed here. But if you want to mix with a larger crowd and have all the extra features and services of a big, modern backpacker hostel, then Ecopackers is a good option. It's also only two blocks from the Plaza de Armas. Calle Santa Teresa 375. www.ecopackersperu.com/hostel-cusco/
Intro Hostel Cusco
Intro Hostel is a stylish place with plenty of colonial charm. Located in a renovated colonial mansion, it manages to mix old and new in a chic — almost boutique — way, and at hostel prices. The largest 14-bed mixed dorm is S/ 26 ($8) per person. Prices rise fairly steeply after that, with the six-bed dorm costing S/ 40 ($12) per person and private matrimonial rooms (shared bathroom) for S/ 105 ($32). But still, considering the location in the historic center (about five blocks from the Plaza de Armas), the colonial building, and the friendly staff, it's good value for money. The small bar and courtyard communal areas — complete with fire pit — are also great places for socializing at night. Cuesta Santa Ana 515. www.introhostels.com/cusco.php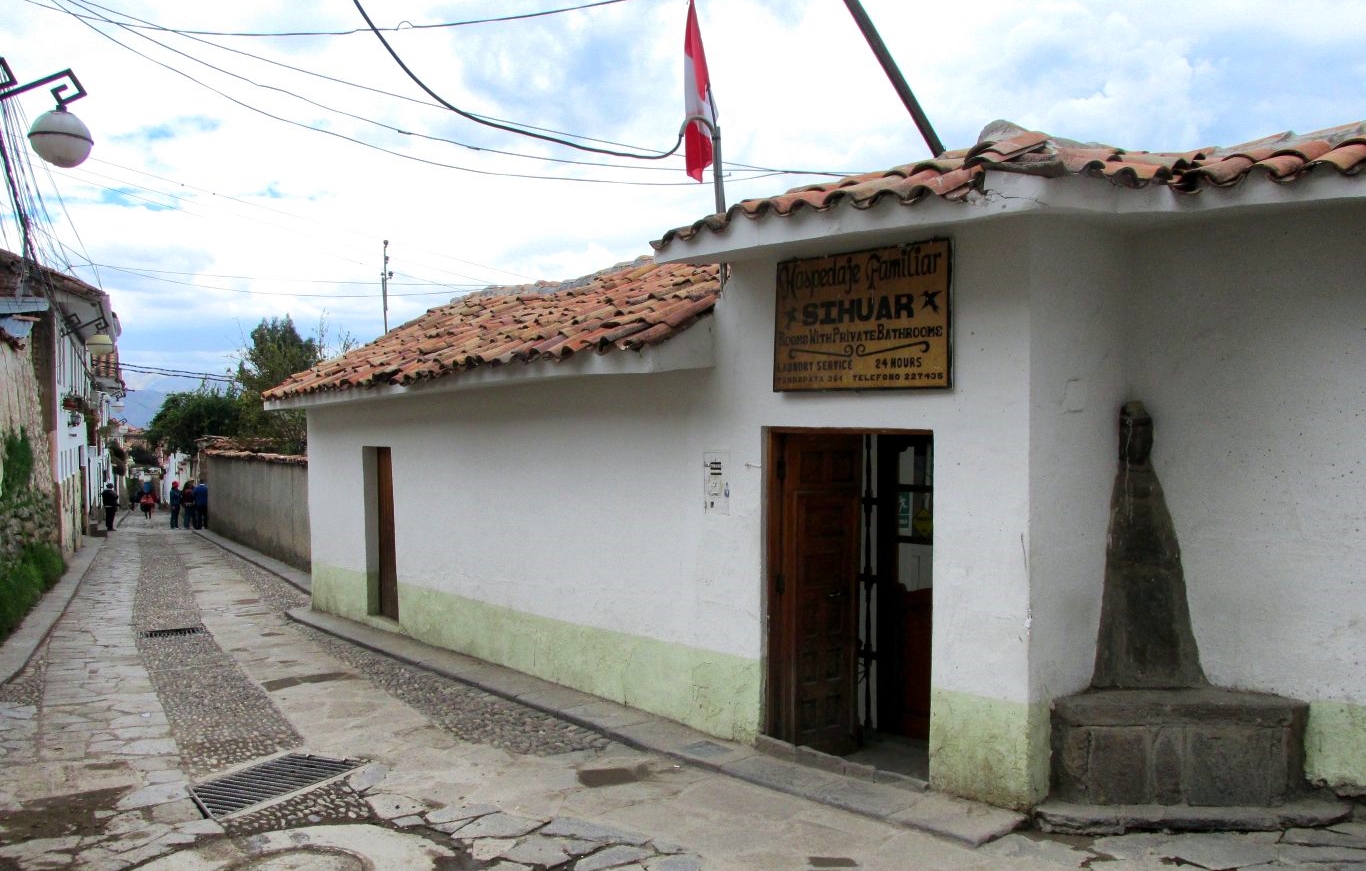 Casa Sihuar
Casa Sihuar is a family-run guesthouse rather than a hostel, but I'm including it here because it's great value for money if you're looking for a private room in San Blas. Run by the affable and somewhat old-school Señor Luis Herbert and his family, this is a traditional Peruvian-style hospedaje with comfortable rooms looking out over a plant-strewn lower patio. It's very much a place to relax, and I'm sure Señor Luis would frown upon loud partying.
Single, matrimonial and triple rooms are about S/ 70, S/ 90 and S/ 120 respectively (prices may vary depending on the season), which is significantly more than the dorm rooms — and many private rooms — listed here. But if you're looking for a quiet private room in Cusco — especially as a couple — then it's certainly worth having a look at Casa Sihuar. It might also work well for longer stays of a week or more, especially if you can get a discount. Calle Tandapata 351, San Blas.
Hostal Royal Frankenstein
Hostal Royal Frankenstein
The Grasshopper Hostel
The Grasshopper Hostel, Calle Hospital 842
Sunset House
Sunset House, Tandapata 353-B
Ecopackers Cusco
Ecopackers Cusco, Santa Teresa 375
Hospedaje Familiar Sihuar
Hospedaje Familiar Sihuar, Calle Tandapata 351