Inkaterra La Casona, A Place of Conquistadors and Kings (and Cake)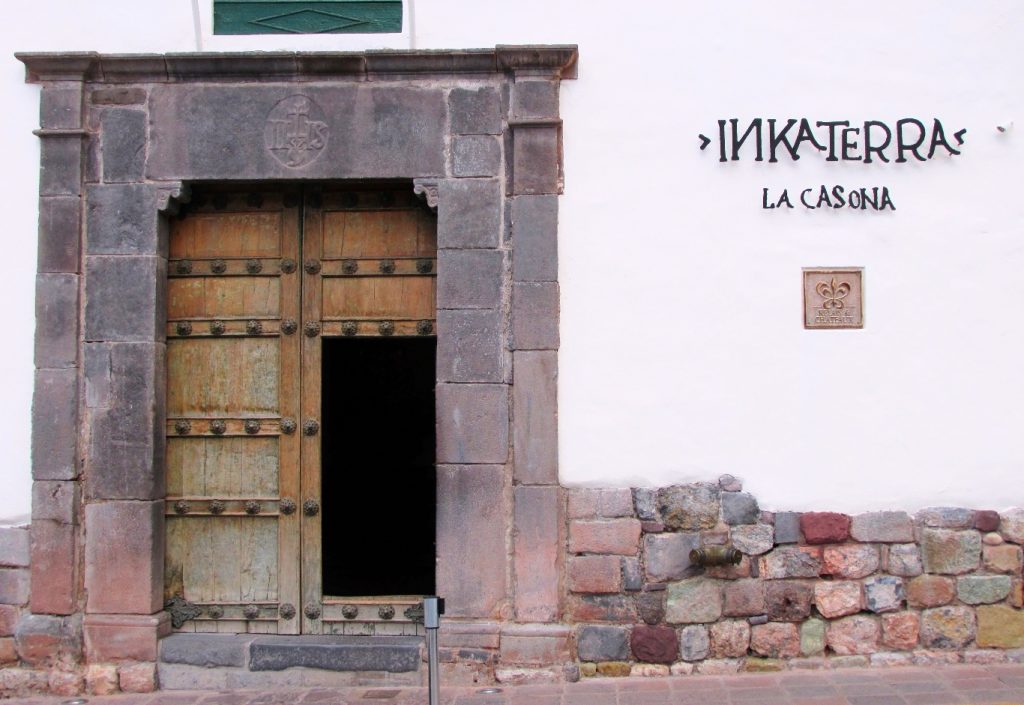 Tired and not altogether clean after a day exploring the Sacred Valley, I lugged my backpack through the heavy wooden doorway into Inkaterra La Casona, one of Peru's finest, most historic and most elegant hotels.
I gently placed my worn pack onto the reception area rug, scared of dislodging an antique vase or fraying the fine fabrics on what looked like a centuries-old chaise longue.
"Buenas tardes" I said to the doorman, slightly short of breath in the high altitude. "¡Buenas tardes, señor!" he replied in a welcoming tone. I was sure he could tell straight away that I'm not the kind of person who's naturally at ease with luxury: Not the kind of man who typically stays in $400-a-night hotels.
But when I do receive free accommodation — one of the perks of being a travel writer — I'm more than happy to at least try to look respectable for a night or two, to pretend that I actually belong in the former home of a famed conquistador like Diego de Almagro.
Of the Old World and the New
I glanced around the lobby of La Casona, where a wooden chest with thick hinges bore the weight of a heavy bronze candelabra. Fresh-cut flowers spilled out proudly from graceful vases. Bundles of eucalyptus branches, their minty pine perfume sitting subtly in the air, lay beneath large-framed paintings and tapestries.
My room wasn't quite ready, so I was invited to sit in the regal living room with a teapot and a teacup and a plate of biscuits. The delicate china reminded me of the fragile teacups once used by my grandmother in England. A fine lady with a penchant for gin and tonic, she was a daughter of colonialism, albeit of the British Raj.
Delicacy and colonialism have rarely gone hand in hand, neither in the Indian subcontinent nor in the New World. And here in this colonial salón, sipping coca tea from a dainty teacup, it was both strange and fitting to think of Diego de Almagro, El Adelantado, the man who once called this house his home.
Five hundred years ago, little delicacy followed Almagro or his fellow conquistadors, men who sat in this same room. Almagro, who lost an eye fighting natives in the New World, was once a companion of Francisco Pizarro. Later, having divvied up the treasure of the fallen Inca emperor Atahualpa, the relationship between the two men began to sour. They finally fought over the control of Cusco, which Almagro had occupied, but Pizarro and his brothers proved too strong. Pizarro threw Almagro into a dungeon before having him garroted and decapitated on July 8, 1538, his corpse then set out for public display in the Plaza Mayor of Cusco. Little delicacy indeed.
Having pondered the garroting if Almagro while sipping tea, I stepped out into La Casona's intimate colonial courtyard. A bright blue square of sky looked down upon the peaceful patch of green grass, surrounded on all sides by two levels of stone arches, with wooden doors and banisters bearing intricately carved details. Along the surrounding corridors, old wooden tables bore bowls of fresh fruit. Religious frescos hung on the stone walls. The attention to detail — the capturing of the essence of a sixteenth-century Spanish mansion — was impressive, stimulating.
It was easy to see why La Casona had played host to so many famous guests over the years. Prior to the hotel's modern incarnation, La Casona had housed the South American liberator Simón Bolívar following his victory at the Battle of Ayacucho. It was a decisive encounter in Peru's War of Independence against Spain. What would Diego de Almagro have thought had he known his home would be used by this scourge of the Spanish Crown?
Since Inkaterra restorated La Casona and turned it into a modern hotel, guests have included King Willem-Alexander and the Dutch royal family. Antonio Banderas and Bono stopped by, too. Mick Jagger also stayed at La Casona, which is no surprise: At every notable hotel I visit in Peru, be it the Hotel Bolivar in Lima or the Casa Fitzcarraldo in Iquitos, it seems as if Mick has always been there before me.
A Bathtub Fit for Kings
"Your room is ready, sir" said the smiling receptionist after my short wait and a quick stroll around the courtyard. She led me to my room, opened the wide wooden door, and handed me a large iron key.
Beautiful. The room was beautiful. A perfect balance of heavy wood and soft cushions, of sturdy golden-framed mirrors and modern lighting. A small ceramic bull — a traditional Torito de Pucará — sat on the bed, a thoughtful welcome gift with a hand-signed note:
"Dear Mr. Dunnell,

Welcome to Inkaterra La Casona. Your memorable experience at Inkaterra is our quest. It is a pleasure to have you with us. Please enjoy this gift, and let the fusion of two grand cultures inspire you."
The colonial charm of my room was undeniable, but the designers hadn't ignored the requirements of modern travelers. Hidden inside a wooden cupboard were all the room's modern devices: a large flat-screen TV, iPod speakers, and a small fridge.
Behind another wooden door was the bathroom, which was significantly larger and far more comfortable than many hotel rooms I've stayed in. Along the right-hand wall lay a bright white bathtub set into the stone floor; to the left, two sinks in a marble pedestal below a massive mirror, decorated with more fresh eucalyptus leaves and an array of fancy soaps.
The bathtub called to me as a siren to a filthy sailor. I ran a bath and soaked away the residue of a day spent trekking and traveling by cramped public transport.
Croissants, Cakes and Crispy Duck
With only 11 suites, Inkaterra La Casona has a discreet and relaxing atmosphere. I met my first fellow guests at breakfast, a wealthy American couple who immediately started asking me too many questions about my work. I answered politely while eyeing the breakfast buffet just out of reach.
Finally wriggling free from the barrage of inquiries, I came face to face with a truly wonderful sight: croissants, quality cheeses, ham and olives, nuts and oats and cereals. I tried not to overload my plate for fear of appearing gluttonously uncouth, and then chose a quiet table in the elegant dining room. A staff member came over offering bacon and eggs. "Um, yes, please" I replied, reminding myself that it was, after all, my job to try every breakfast item available.
I told myself that very same thing later in the day when I overloaded my plate at the teatime buffet. Cakes, biscuits, hot chocolate, coffee, coca tea. I'd been kayaking and trekking a lot in the previous few days, so the gluttony was fairly easy to justify.
As was spending S/ 60 just a few hours later in the same dining room, which takes on a whole new level of charm and elegance at night. I'd invited a friend over and we sat at a candlelit table covered with Andean textiles and shining cutlery. I ordered the magret de pato, a crispy-skinned duck breast with pear, radicchio, tarwi, basil and passion fruit sauce.
It was small but delicious, and, like La Casona itself, a perfect combination of colonial luxury and Andean charm — and an altogether fulfilling experience. And as the welcome note said, and as Inkaterra La Casona so ably achieves: "Let the fusion of two grand cultures inspire you."
Inkaterra La Casona Hotel Details and Rates
Address: Plaza Nazarenas 113, Cusco, Peru
Wesbite: www.inkaterra.com
Prices: $418 for a first-floor patio room; $539 for a balcony room; $649 for a room overlooking the Plaza Nazarenas