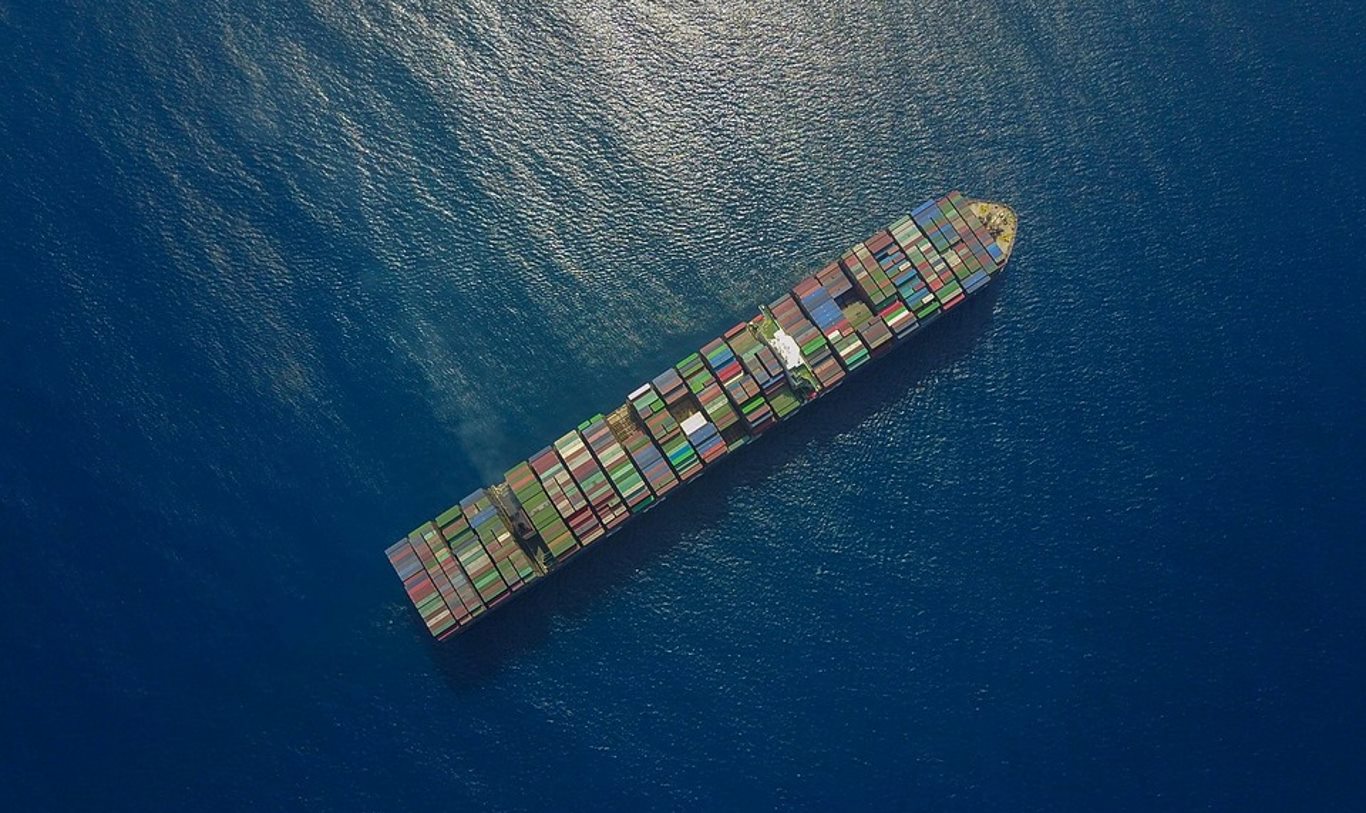 With its incredible geography and endless range of natural and man-made attractions – and one of the world's fastest-growing economies – Peru has become increasingly popular as a destination for ex-pats in recent times. But relocating to Peru from the U.S. or further afield can be challenging, so you'll need to research this in detail before making confirmed plans.
In the post below, we'll offer some actionable advice to help you complete your move, particularly in relation to shipping your car to Peru, along with all your household items.
Shipping Your Vehicle to Peru
If you own a car prior to your move, importing this to Peru can be extremely beneficial. After all, while larger cities like Lima have a dedicated bus service, drivers only tend to speak Spanish and it can be hard to travel between destinations without a decent grasp of the language.
The situation can be even more challenging in more remote regions of Peru, as public transport is far less frequent while vehicles are also increasingly likely to break down, be delayed or even crash.
Before you're able to ship your vehicle to Peru, however, you'll need to ensure that it's compliant with the nation's laws, regulations and requirements. Once this process has been completed, you'll be able to determine whether your vehicle will be deemed as roadworthy in Peru, and if not, identify an alternative course of action.
To begin with, all vehicles imported to Peru must be within five years of its manufacture, otherwise the authorities will not allow you to ship it. This will only be waived in unique circumstances, such as instances where you're willing to donate the car for public sector use as a taxi. This is unlikely, of course, but this set of circumstances could well see the age restriction overlooked.
Similarly, you may find the restriction waived if you're a member of the National Diplomatic Services, although you'll need to provide proof of this prior to shipping the vehicle.
All vehicles being shipped into Peru will also be subjected to an import duty, which is to be applied as soon as the car is dispatched from its country of origin. This includes a general sales tax, which is currently fixed at a rate of 86% for used vehicles and 45% on new cars that have only recently been purchased.
These rates are fair and based on the value of the car in Peru, which may be impacted by currency conversion and exchange rates. Additional duties will also be applied to you as the owner of the vehicles, including a standard customs fee to be applied by the local authorities in your precise destination.
Once again, these levies are waived if you're a foreign diplomat, and it's important to notify the authorities as soon as possible if this is the case.
After these considerations have been taken into account, the next step is to ensure that you have the requisite paperwork and customs documentation. Although this can be a painstaking piece of preparation, it can help you avoid any shipment delays or unnecessary, additional costs.
Required Documentation for Shipping Your Car to Peru
Here's a comprehensive list of the precise documentation you'll need before you can ship your car to Peru:
Vehicle Identification Number
Vehicle RegistrationVehicle Title
Inspection Report for New Vehicles
Second Verification Report for Used Vehicles
Emissions Inspection Approved by the Ministry of Transport
Commercial Invoice
Bill of Lading
Gas Emissions Certificate
Technical Certificate
This is quite a checklist, but it's important that you have authenticated copies of each document if you're to import your vehicle successfully. Otherwise, you'll be unable to complete the shipment and you'll run the risk that the vehicle will be rejected at customs.
At this point, it may be worth hiring a professional service provider that specializes in the shipment of automobiles. This will incur a cost, of course, but it's important to note that firms of this type will often handle the documentation requirements and ensure that all paperwork is completed and filed compliantly.
Preparing Your Car for Shipment to Peru
If you do decide to pursue this course of action, however, it's crucial that you prepare the vehicle according to the requirements of your chosen service provider. This will require you to take a couple of simple but important steps, in order to allow for as seamless a shipment as possible and safeguard the interests of the company.
According to A-1 Auto Transport, one of the first steps that you should take is to thoroughly clean the vehicle, paying attention to both the exterior and the interior. Protruding or impermanent components should also be removed at this time, including antennas, spoilers and roof racks, in order to better protect them from damage.
The courier in question will also want you to create a document detailing any existing damages to the vehicle. This will include all minor dents and scratches, as well as any other visual blemishes that are noticeable. We'd also recommend backing this up with pictures, so that there can be little dispute, in instances where additional damage is reported.
It's also interesting to note that companies will often apply a punitive charge for vehicles that have more a quarter of a tank of fuel at the time of shipment. So, be sure to check this before the car is collected, as this could add a frustrating an entirely unnecessary expense.
Beyond this, all that's required is for you to attend to another couple of seemingly small details. One of these revolves around your car's fluid levels, as checking these could highlight any potential leaks ahead of shipment. Similarly, you should take the time to disable the car alarm, as this could avoid potential delays once the vehicle is out on the road.
On a final note, there are a couple of other considerations to keep in mind when shipping your vehicle to Peru. Firstly, it's worth capturing the measurements of your vehicle for prosperity, as this is something that firms will want to know before offering you a quotation. This will also dictate the precise method of shipment that you use, as will the final selection of the port you'll import into.
Just remember, there are around 25 individual shipping ports in Peru, and identifying the right one can prove crucial.
How Much Does it Cost to Ship a Car to Peru?
Car shipping costs from the United States to Peru typically fall in the range of $2,200 to $4,100 for a standard vehicle in a  shipping container. For example, shipping a Honda Element from New York to the port at Callao in Peru costs around $2,450.
It's hard to get an accurate quote from the UK or other countries as its always changing, so it's always best to compare a few options before deciding on a course of action.
How Do You Import Households Goods to Peru?
When it comes to shipping your worldly possessions and household goods, one of the first things to consider is whether or not your items are eligible for import. After all, each nation has its own strict requirements with regards to importing goods, and these will need to be adhered to in every conceivable instance. (If you're just coming into Peru as a tourist with standard baggage, you can read more about Peruvian customs regulations here)
In the case of Peru, the following items are prohibited by the customs authorities, and will not be eligible for shipment in any circumstances.
Asbestos
Dangerous goods, hazardous or combustible materials
Firearms, or parts of
Ivory
Mutilated maps of Peru
Personal effects valued over US$ 2000
Pisco (alcoholic beverage), unless made in Peru
Sweeteners including sucralose, saccharin, aspartame powder
Used car parts
Used clothing
Vitamin and mineral supplements
Beyond this, Peru also happens to have one of the longest lists of restricted items imaginable, and it will not be possible to ship these goods without express permission or written consent. Here's the full list of goods that are subject to restrictions:
Alcoholic Beverages other than Pisco: If importing alcohol other than Peru's national drink, you'll need to provide DIGESA Sanitary Registration or DIGEMID. If you ship less than 3 liters and for personal consumption, you may only be required to file a simple declaration form.
Computer Software and Hardware: This type of equipment will be subject to Customs inspection. If it is an upgrade, a letter of declaration must be included in the shipment. Duties may also be applied to licensed software, and you'll need to check this prior to traveling.
Cosmetics: An invoice must be included in the shipment, including a comprehensive description of goods, their usage, and any precise brand specifications.
Drugs and Medications: For private and personal use, you'll need to provide a prescription that has been issued and reviewed by a Peruvian doctor. This should also be endorsed by the DIGEMID, or your medication will not be allowed to pass.
Machine and Electronic Parts: Once again, you'll need to include a complete description of the relevant goods, along with the technical specifications as part of a detailed invoice.
Personal Effects Under $2,000: Start by recording the miscellaneous items on a commercial invoice, while indicating that this relates to 'personal effects' at the top. This should also include proof that you've lived outside of Peru for 13 months consecutively prior to the move, along with the value of each item.
You can review a full list of prohibited or restricted items here, and be sure to review this thoroughly when packing and planning your relocation.
Other Things to Consider Before Shipping Your Car and Household Items to Peru
When it comes to shipping your car and household belongings to a foreign country, we always recommend that you seek the help of an experienced international shipping company.
Here's why we believe this:
Shipping your vehicle and household goods to another country is an expensive and time consuming process. Unless you are expressly familiar with Peru, the import process, and their specific regulations, it's easy to make a mistake that can delay your shipment, or at worst, have your vehicle and household belongings denied and sent back to their country of origin.
A mistake like this, which is often easily avoidable, is costly and something that you don't want to go through.
By working with an experienced international shipping company, you directly benefit from their experience.
After all, they do this stuff for a living, and because of that, they know what paperwork to fill out, how to shorten delays, and they greatly increase your chances of getting your belongings through customs as quickly as possible.